This is a perfect tour for adrenaline junkies. This Himalayan motorcycle ride offers you to explore from the foothills to the roof of the Himalayas. It covers scenic landscapes of green valleys to cold desert. This tour is full of fun and adventure as we scale Himalayan heights and discover snow clad mountain peaks, grasslands, lakes, plateau and remote villages of Himalayas on vintage Royal Enfield motorbike. This tour packages both stunning destinations of Indian Himalayas – Ladakh and Spiti valley.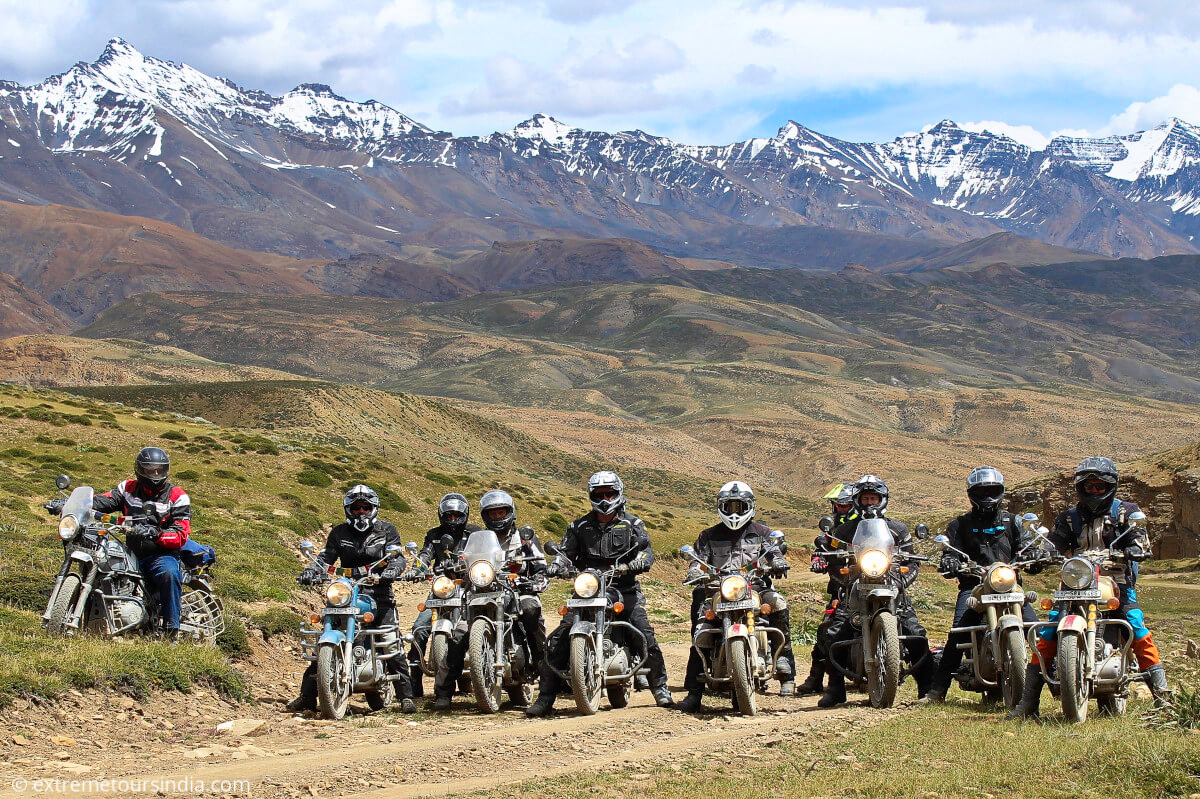 Highlights of this Himalayan Motorcycle Tour
3 High altitude lakes
This tour covers the 3 High altitude lakes of the Himalayas including famous Pangong Lake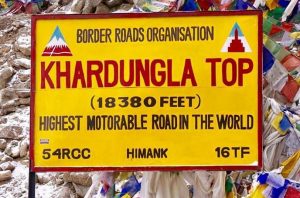 7 High mountain passes
Ride through 7 highest motorable mountain passes of the world including Khardung La.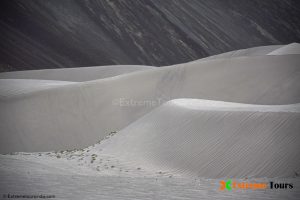 Cold desert sand dunes
Visit to the sand dunes of high altitude cold desert. Enjoy the double humped camel safari.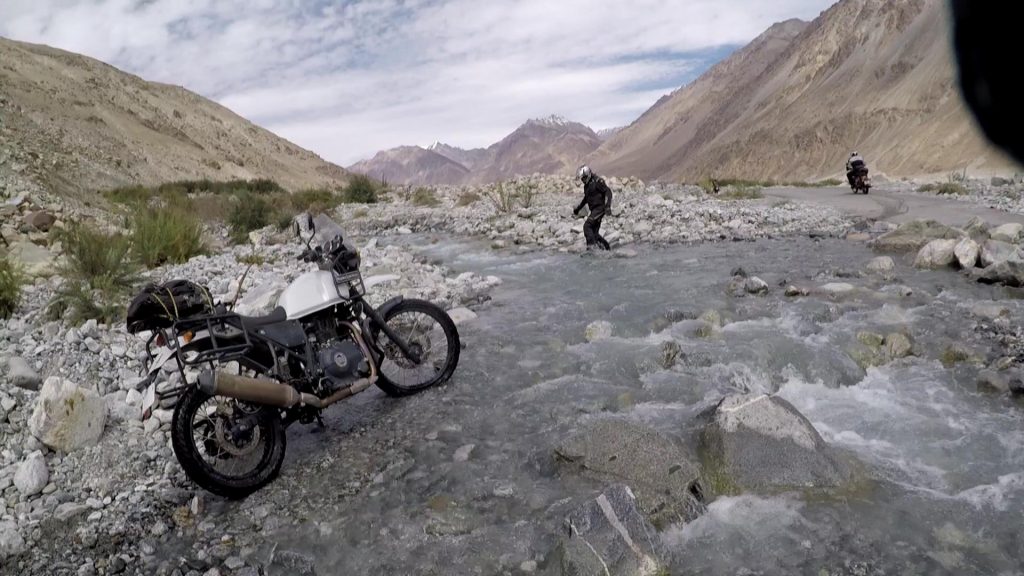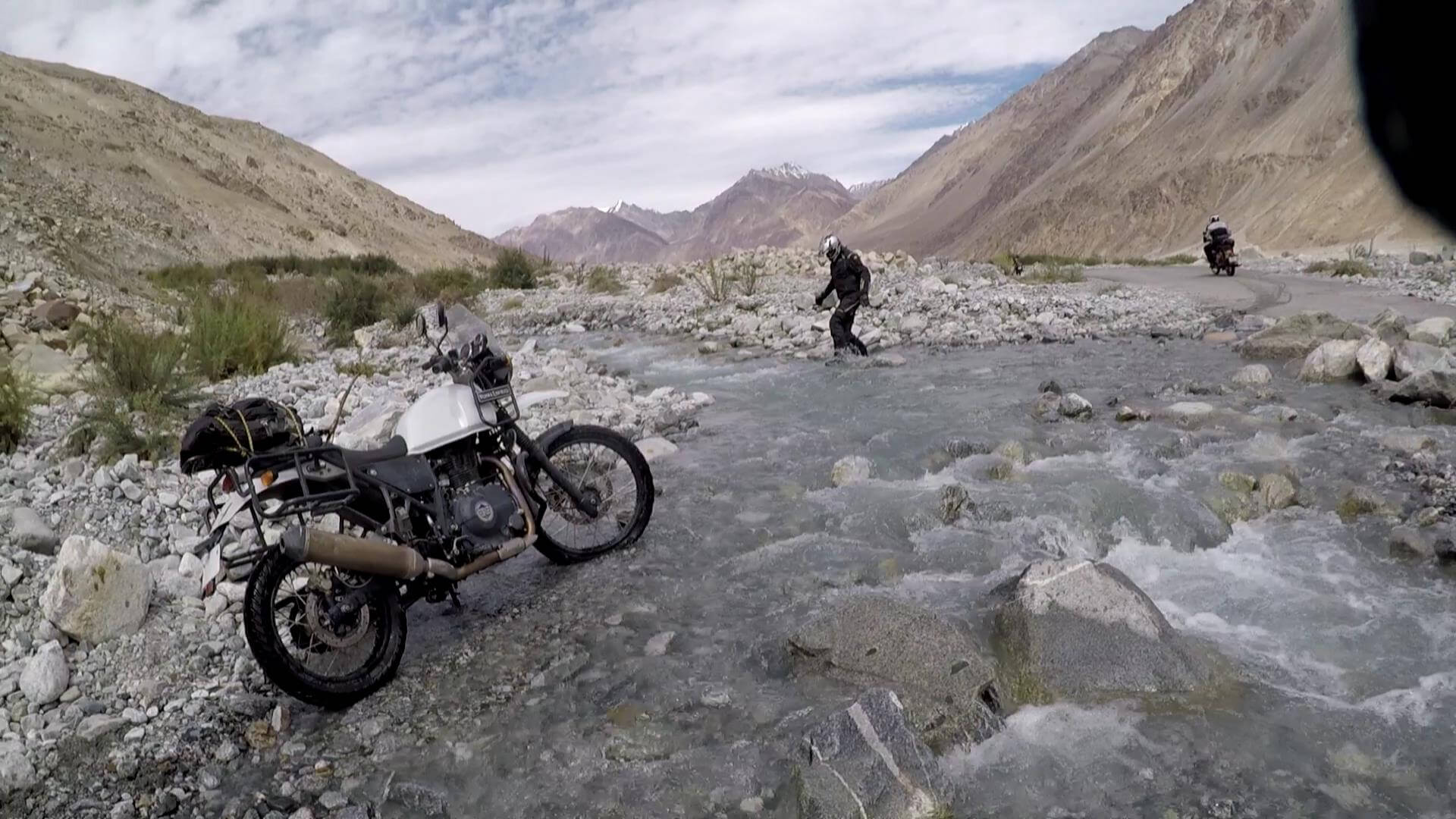 Off-Road adventure
This trip provides more off road adventure then any other tour including river crossing
Visit to old Monasteries
Visit to some of the ancient monasteries showing Himalayan architecture.
World Highest Post Office
Visit the highest post office of the world to send a post card from the Spiti valley to your home
Until you visit here, you don't know what you were missing. It can't be described in words, It can only be experienced. This is a dream tour of every adventure bike rider. Riding through the steep mountain curves, ice cold water streams, freezing wind, snowy peaks make it an extraordinary trip. You will never forget this journey in your lifetime. Get ready for this mind blowing & life changing motorcycle experience in India. So prepare for your unique holiday adventure. Contact us for booking.
Upcoming Departures For Tours in Indian Himalayas
Upcoming fixed departures similar to this Himalayan motorcycle tour
About The Great Himalayan Motorcycle Tour

As international riders will reach at the New Delhi, our Cab / Bus will transfer you to the Manali. Manali is a major tourist attraction in India. You will be given your hired motorbike here and real adventure journey will start from this point. Next day your stay will be in Banjar which is a great place in the woods to enjoy the Himalayan beauty and serenity. You may include a short half day trek to the great Himalayan national park (GHNP). Or you may spend your time angling. Tirthan Valley is famous for trout fishing.
After Banjar your next stay will be at Kalpa in Kinnaur valley, which is again a great place situated in lush green valley between the snowy peaks. After Kalpa the deserted Himalaya starts. Next stay will be at Tabo village. It is a small village having thousand years old monastery and old caves which humans used to live in the past. Our next destination will be Kaza which is the main village of the Spiti valley. But before reaching Kaza we will go to the Dhankar Monastery, which offers magnificent views of the Spiti valley and there is also a Dhankar lake on a distance of 20 minutes walk.
Before leaving Kaza we will stay here 1 more day to explore the near by high altitude villages specially Hikim and Langza villages. Hikim has the highest post office of the world, you can send a post card from here. We will give a visit to Chandrataal, which is a Ramsar wetland site. We will also conquer Kunzum Pass en-route to our next destination Jispa. Jispa is a nice village situated at the Bank of Bhaga River on the Manali Leh highway. This route is full of adventurous water crossings and gravel road. A great off road experience you have dreamed of. Next day we will cross the Baralachala Pass to reach the Sarchu. A nomadic place for tourists on their way to Leh-Ladakh.
Finally today we will enter into the Ladakh region and reached the Leh after crossing 3 high altitude Passes, Gata Loops (21 hair pin bends), Pang and more plains plateau. Next day From Leh we will go to the world famous Pangong Lake by crossing the Changla pass. Camping at the bank of Pangong tso give you an amazing experience of your life. Our next destination will be at Hunder in the Nubra Valley. After spending a night in Nubra valley we will cross the mighty Khardungla Pass and will reach Leh again.
This is the basic itinerary for this Himalayan tour. We may customize it as per your requirement by adding or removing items in your itinerary. Just contact us and together we will plan a great tour.
Overview of the Tour
This is our flagship guided motorcycle tour which covers most of the part of Himachal and Ladakh. New Delhi airport will be the meeting point for all riders. You will be then transferred from New Delhi to Manali from where real adventure on motorcycles will start. It is a one way ride itinerary to save the time. You will fly back directly from Leh to New Delhi. To tailor made itinerary refer to the detailed route map. Itinerary can be customized from 12 days to 16 days. Contact us for any kind of query.
Default tour itinerary is of 16 days but we are open to customize it as per your requirement and it can be between 12 days to 20 days. Customize and book a tour to the Himalayas.
What these riders are saying about us. Contact us for their contact details.
" It was a great experience riding with Naveen. He delivered more than what he promised. Highly recommended. "
" Thanks for making this tour a great success. Many times situation & weather was not favorable but you guys were stood there. "
" Most adventurous & enjoyable trip of my life. Extreme Tours guys are the best team I have ever met. Naveen is very friendly & fantastic person"
More hidden surprises are waiting for you
Explore both Ladakh & Spiti – two less known Himalayan destinations. These two are known as the most scenic & adventurous destinations of the world. Apart from the above mentioned attractions many more hidden surprises are waiting for you on this Extreme Himalayan Motorcycle Tour. Visit to a monk's mummy, Ride along with Indus river , Highest fuel station of the world and many more…
Why Himalayan motorcycle tour?
Ladakh in the Himalayas is a dream destination for adventure enthusiasts. The unpredictable and harsh weather of Himalayas will pump your adrenaline and make this surreal journey very adventurous. It is a testing of both man and machine. Royal Enfield is the mean machine which stands in such conditions. Not just the adventure but mystical sceneries, Tibetan Culture, older monasteries, and modesty of the people around you make this trip very special. Its a glory to ride on the highest motorable road of the world.
Food and beverages on this Himalayan motorcycle trip
You can find anything ranging from continental, American to Indian, but at some remote location only basic food are available. The food at the Himalayas is entirely varied and distinctive. It's a mixture of Indian spices which makes it purely yummy. Instant noodles and Momos can be found almost everywhere in the Himalayas. Rice with kidney beans or chicken curry are located in practically all food joints of Himalayas. Exotic food brings its remarkable taste which looks like a slobbering mix of Chinese, Nepalese, Indian and Tibetan tradition.
Leh and Manali are the spot from where you can buy the alcoholic beverage. These are the key locations where you receive plenty of imported and premium varieties of wine & beer. The other areas of Himalayas have restricted options available in regards to beer and scotch. But there is nothing to worry we can arrange everything as per your requirement.
What to expect from guided motorcycle tour in Himalayas
Our fully supported guided Himalayan motorcycle tour will take you through the Challenging, Amazing and stunning landscape of the earth. The most exciting factor is the unpredictability of this region. You can't predict the weather or road blockage above then this altitude sickness which make it more challenging. But not to worry our staff and tour leader are well prepared about all odds with all the emergency food, gears, spares and medical supplies with oxygen cylinder.
Complete Tour Package
This is a fully guided motorcycle tour package for Himalayas packed with full adventure and fun. This tour is packaged with adventure rides to the scenic and awesome terrain, beautiful lakes and dangerous passes of the world. In this Fixed Departure tour, you can enjoy motorcycling in the picturesque and hypnotic Himalayas with our expert guide. This is a fully guided motorcycle tour package which includes mostly everything without any hidden cost.
How to book this Himalayan Motorcycle Tour?
Season for this motorcycle tour opens from June to September. So you have to book atleast 2 months in advance. To book just send us a mail at info@extremetoursindia.com with your details.
You can pre-book a tour if there is more then 6 months remains in the tour departure without paying anything.
You have to pay 25% booking amount when it remains 6 months in the tour departure.
Deposit 100% of tour package amount prior to the 60 days of tour departure.
Refund & cancellation
Up to 60 days or more before the tour departure; Refund 100% of the paid amount.
Between 30 days to 59 days before the tour departure; Refund 50% of the paid amount.
29 days or less before the tour departure; No refunds.