Kaza – the biggest settlement and the capital of Spiti, Himachal Pradesh state. Almost one hour drive from Kaza is placed Kibber village, a very nice place to visit. This is the highest village in the world, located at an height of 4205m and 18 km from Kaza. You can see some very spectacular landscapes once you reach the top. This total place is under Kaza Spiti Wildlife sanctuary, Snow leopard and Himalayan Red fox can be spotted if you are having a great luck. Roads are good sometimes rough and utterly scenic which can mesmerize you at any moment.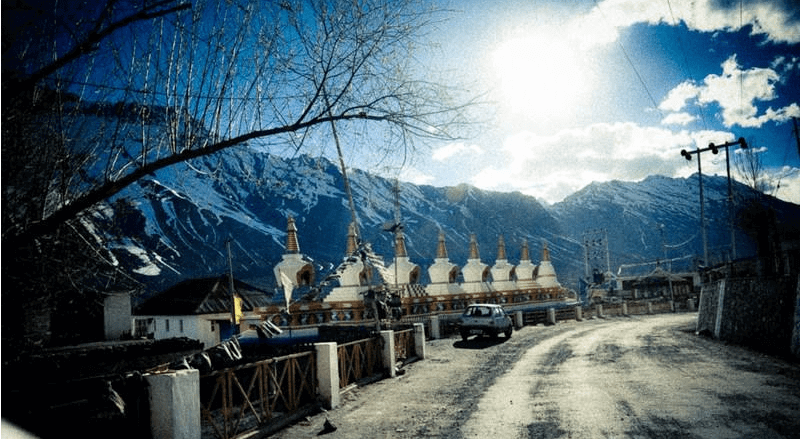 The 500 years old monk's mummy, one of only a handful mummy of indian origin is situated at remote and desolate village in Indo-Tibet border, 20 km off from Sumdo in the nako-tabo road. The view was amazing as any of Spiti village, but the awe of seeing a mummy in seating posture really gives you goosebumps. Its just like he'll start speaking. Gue mummy was discovered some 40 years back and restored only a few years ago by ITBP personnel. Placed inside a glass box and probably without any artificial preservation due its low humidity and cold weather in that altitude of over 13000ft.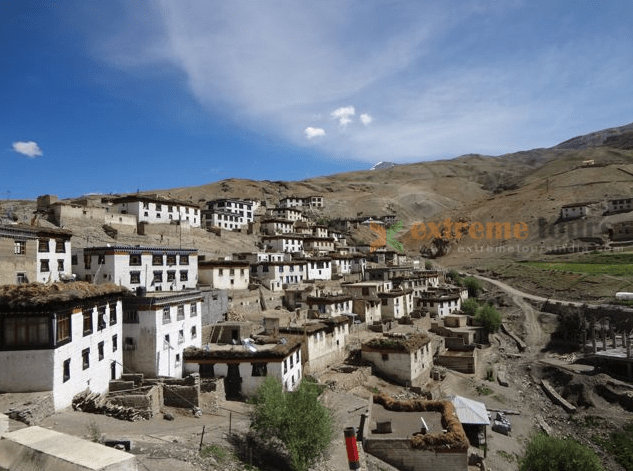 Sakya Tangyud Monastery is the first and also the largest structure that will catch your eye when you enter Kaza. It is a temple and not like any other monastery. The places comes alive at dawn with monks assembling here to chant hymns. It is one of the most divine experiences that you can witness on your Spitian sojourn. If you are in Kaza, do wake up early one morning and do not miss the morning chanting. The colorful structure against the rocky brown mountains with its detailed paintings is perfect for capturing the essence of the life of Spiti.