Extreme Tours is a locally owned & operated company. Naveen Kumar make it possible to provide professional tour services in India. We set the standard in industry by providing trustful & professional services in a friendly manner. We take care of your freedom, safety & fun along with adventure.
'Extreme Tours' is a vision of a guy named Naveen Kumar, who turned to travel engineer after completion of his electronic engineering. We know him by his nick name 'Noni'. He is a foodie and love motorcycling.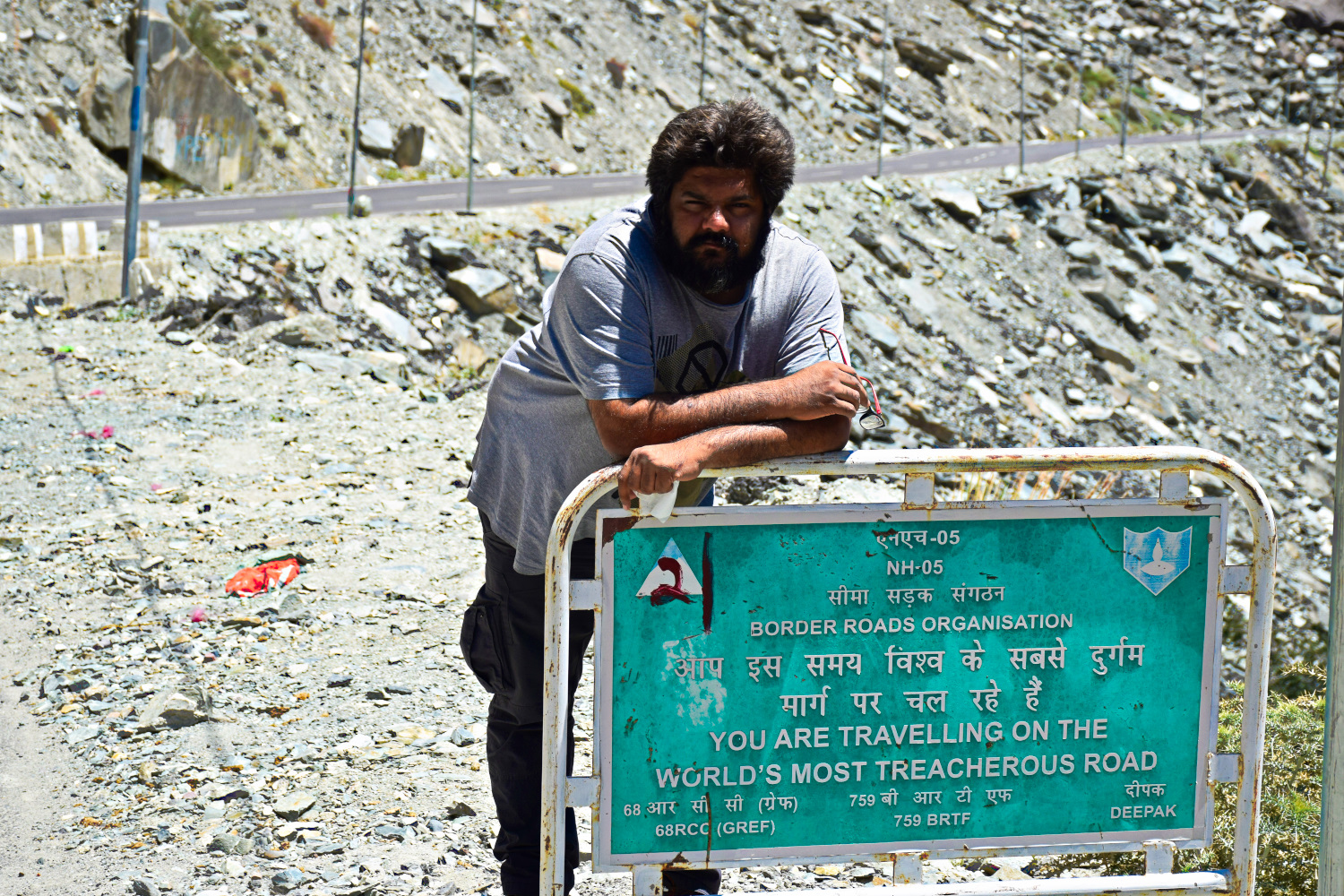 Naveen first time rode solo to Ladakh during his College time on his 200 cc Pulsar motorbike. That adventure tour completely broke his motorcycle but not his spirit. At that time riding upto Ladakh was really very very hard as the roads were in very bad shape. He had completed the circuit via unrest Kashmir region. After that he explore most of the Himalayas on the back of his motorcycle. He fell in love to ride Himalayas again & again.

During his rides he experienced that only a few tour operators were there and mostly they were operating from other countries. At that time there were more overseas travelers then the locals. And they only providing the basic itineraries. So Naveen decided to provide the real adventure tours with advanced itineraries. He contacted his brother who was a professional website designer to make a website for him. So basically he had already decided in the college time to start his own travel business after the completion. And this is how the journey of 'Extreme Tours' started

Now Extreme Tours is among one of the best adventure motorcycle tour company in India. He lead every tour himself to ensure that every rider never forget their 'once in a life time ride' so the core value of the company is still the same. Riding with a passionate tour leader makes the extreme tours special.
We are not just another travel company. We don't treat you as our clients but as our friends. Feel free to contact Mr. Naveen for any kind of suggestion / help regarding riding in Himalayas.