Due to the remoteness of the region, limited availability of resources, and varying altitude, crafting a proper itinerary is a key part of your Ladakh tour. Otherwise, instead of enjoying the journey, you will suffer and ruin the experience of a lifetime journey.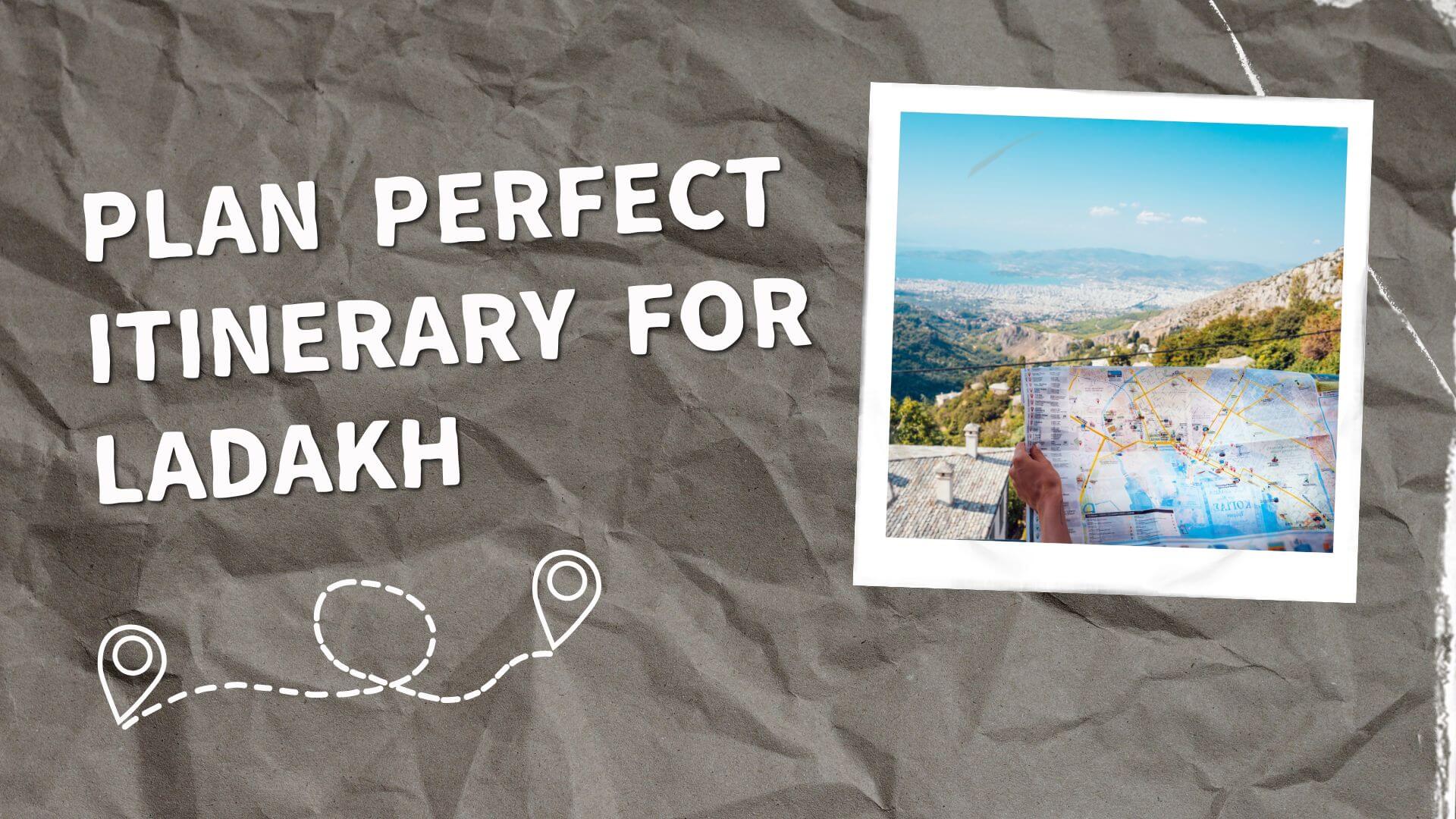 So here are some important factors to consider, whether you are planning a car tour or a motorcycle tour:
Factors to consider when creating itinerary for a Ladakh tour
High altitudes can cause altitude sickness without proper acclimatization.
Limited eating points and accommodations on the way.
There is limited fuel station availability, so it is necessary to carry extra fuel if you are riding a motorcycle.
You require Inner Line Permits to visit some places, so it could take extra day at some locations to get the permission.
There are also motorcycle rental specific local administration rule which restrict Manali registered bikes to enter in the Ladakh and vice versa.
Tips to prepare Itinerary for Ladakh Tour
Ladakh is a vast area and have lots of places to visit. So plan accordingly how much time you have, which places you want to visit. What adventure activity you are interested in.
Never sleep at a height more then 1000 meters from your previous day stay. So always design itinerary which includes gradual increase in the altitude. Otherwise you may fall sick. Never under estimate the altitude sickness.
If you fly directly to Leh then take 24 hours rest at Leh (11000 ft) before you plan for your next destination. If possible explore near by places for 1 more day at the same altitude and then advance for the higher altitude areas like Khardungla, Pangong or Tso Moriri Lake.
If you are going from Manali side then give a stay at Keylong or Jispa instead of staying directly at Sarchu. Manali is at an elevation of approx 7000 ft (2100 m), Keylong & Jispa at 10000 ft (3000 m) and Sarchu at 14000 ft (4200 m). Though you can easily go upto sarchu same day but we recommend to stay in between at Keylong or Jispa before staying at Sarchu for proper acclimatization and avoid AMS .
Terrain, road conditions & weather may change frequently, so you may assume you will get approx 30 KM / hr average. Plan your next stay point accordingly.
Before creating an itinerary you should understand the Routes of Ladakh. Considering all the factors it is advisable that you should book a guided tour to eliminate all the hassles and enjoy the tour. Here is a Ladakh travel guide to prepare for the tour.
Itineraries for Ladakh tour
Here's a selection of popular itineraries featured in our guided motorcycle tour packages
FAQs