Recently, Ladakh has become one of the best travel destination for motorcyclists. Every year, more and more people sets out to conquer this land of lamas. Apart from being every rider's dream, it's such an amazing opportunity that every biker would kill for. Whether you are a professional or an amateur, a riding trip through Ladakh is one that you'd like to do at least once in your lifetime. It's, therefore, no surprise that most people usually repeat it year after year while trying to discover new roads. If you are a first-timer, who want to explore this place, here are some of the gears that you must have to make your riding experience one of the best.
Essential motorcycle riding gears
1. Riding Jacket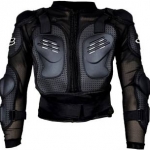 As a rider, it's important to know that your safety starts with a protective jacket that feels right and easy to wear. Since you will be on the road for a number of hours and several days, your jacket should be breathable to ensure that it remains fresh. Having an inner durable stretchable net fabric will also be ideal. Since it's detachable, you can air it anytime of the day. A good quality jacket will not only protect you in case of a fall down but also from rough elements along the road. If you are shopping, You need to choose a jacket which is water and wind resistant. They are easily available at the stores. However, if you cannot get a water-resistant one, choose a normal one and couple it up with a raincoat that can go over it.
2. Helmet with face cover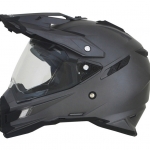 Although putting on a helmet is must, what most people don't bother about is its maintenance. As a rider, it's absolutely necessary to wear a face cover that resembles a balaclava. This will prevent the sweat from drying in the inside your helmet. You, therefore, needn't take off your helmet if you want to stand and soak. Instead, you just need to slide the visor and you will still find yourself protected against the cold. The minimum that you should have as a rider is good quality helmet with clear visor. This will protect both your head and face.
3. Gloves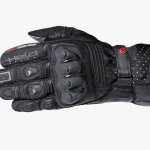 As compared to riding elsewhere, riding through Ladakh is quite challenging. With regular showers and cold, the weather in this place is quite unpredictable. Since there is mind-blowing cold, if you are not putting on your gloves, you will not be able to ride for a while. This means you must have a breathable and flexible gloves that will allow you to handle your motorcycle with a lot of ease. While leather gloves are decent enough but most of the cheap ones allows a lot of air. Apart from gloves, you may choose to have inner sleeves so that your hands stays warm and fit in the gloves well.
4. Knee Guard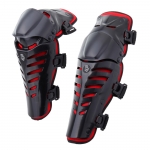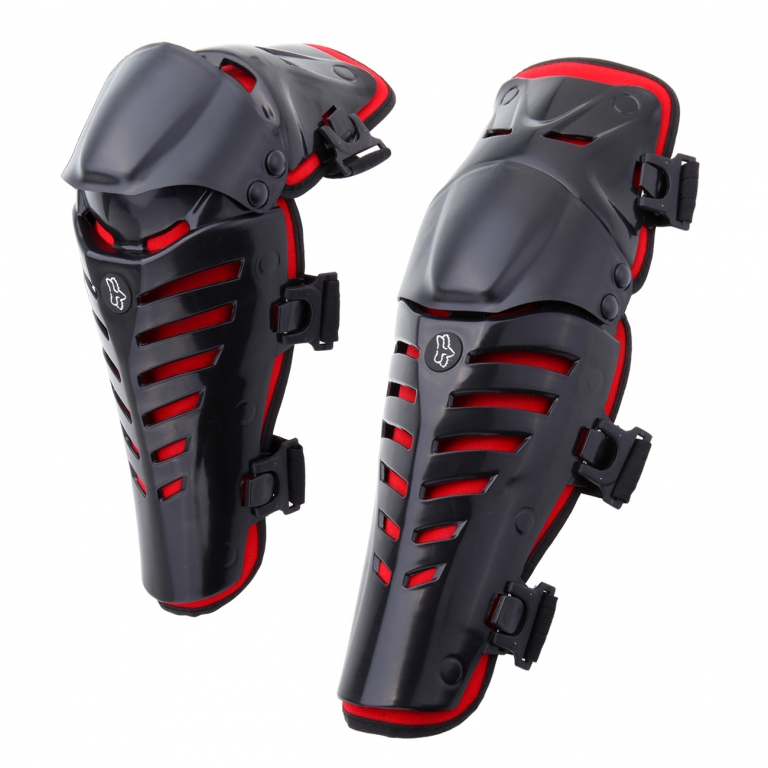 When going for long rides, knee guards are absolutely important. Apart from protecting your knees from dislocating or scraping in case of a fall, they can also help you plan in a sipping or sliding episode. More so, they provide your knees with the much-needed support for long periods of time.
5. Riding Pants
Although this is not very important if you can get one then its okay. Good riding pants will protect you from a fall and also shield you from other elements while riding. As compared to knee guards, it offers one of the best protection. However, if you cannot afford one, ensure that you get a rain suit lower which will protect you from cold, winds, and rains which are usually responsible for most coldness.
6. Waterproof Touring Boots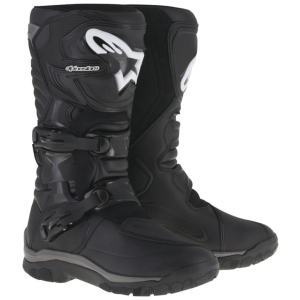 Waterproof touring boots are necessary for the Himalayan Terrain as you have to cross many water streams. Some of them are not possible to cross without stepping down. It is advisable that you buy high ankle boots as water streams can be deep. If you don't have touring or riding boots you can consider buying gum boots or waterproof liners for shoes.
As the Himalayan weather is uncertain so you must be prepared for the rain and snow. You also have to cross the water streams which require you to Keep extra waterproof shoes / Gum boots, Rain jacket, pant with you with inner thermals.
7. Other useful items to consider
Apart from the essential items you may consider below gears. For full packing list & complete travel guide to Himalayas visit here.
Bag: If a support vehicle is with you still you require a small bag to carry important items with you like Water bottle etc. Could be either a backpack or a saddle bag. Choose as per your convenience.
UV Protection Sunglasses: These are essential to protect the eyes from High UV index at such a high altitude. It also protect from the snow reflection.
Power Bank: Although receiving or making a call through Ladakh may not be possible in certain stretches, But you can use that as a Camera. To charge the phone / cameras a power bank could be useful.
Adventure Camera & Helmet Mount: Adventure travel camera and their mount for Helmet and for motorcycle.
Final thoughts
Essential motorcycle gears for Ladakh motorcycle tour for international riders usually vary depending on taste and preferences. Although a range of gears is customizable, the best thing is that they are also interchangeable. Since there is no permanent fix you can easily detach and attach them to your bike of choice. While a ride to Ladakh is quite adventurous, you need to plan sensibly when going on a tour.
FAQs
What are best riding jackets?
Here are best 5 affordable jackets we have curated for you
– Alpinestars andies v2
– Dainese X-Tourer
– REV'IT! Sand 3 Jacket
– Klim Latitude Jacket
– Sedici Avventura Waterproof Jacket
Whar are best Helmets?
Best affordable helmets with good protection.
– AGV AX9 Helmet – Solid
– Klim Krios Pro Arsenal Helmet
– Scorpion EXO-AT950 Outrigger Helmet
– HJC DS-X1 Tactic Helmet
– Bell MX-9 Adventure MIPS DLX Helmet
What are best riding gloves?
Best 5 riding gloves curated for best price and best protection.
– Dainese Tempest D-Dry Long Gloves
– Alpinestars Apex Drystar Gloves
– REV'IT! Taurus GTX Gloves
– Spidi NK-6 H2Out Gloves
– Joe Rocket Outrigger Gloves