Anyone looking for motorcycle adventure  should consider to visit Leh via Manali Leh Highway. It starts from Manali in Himachal and stretching out to Leh in Ladakh. This route is full of adventure. This route remains closed during winter season due to the heavy snowfall on the passes. Indian army open the passes by cutting ice sheets from the roads to resume the traffic in the summer.
The terrain on Manali Leh Highway is challenging, the views are beautiful, and the experience is rewarding and unforgettable.
The city of Manali which is situated at 6400 feet  in Indian state of Himachal Pardesh is an enchanting city and where your adventure begins. Here you can visit temples and monasteries as well as nature parks,  museums and can go for river rafting in Beas river. It's the perfect spot to spend a day or two ahead of your tour to meander, shop, and explore.
Once out of Manali, what's to come is nothing less than spectacular. An experienced guide will lead you over and through the mountains and into the wonders of the India countryside. This adventurous tour take you through on twisty roads, over water crossings, along flat, dusty plains, up mountains, and down into desert valleys.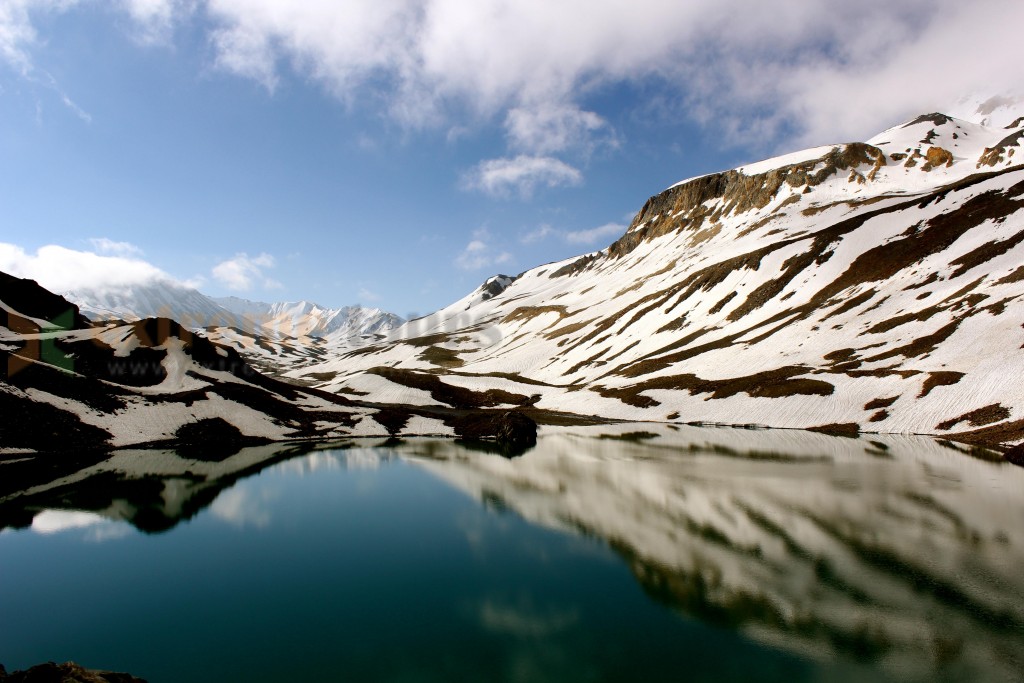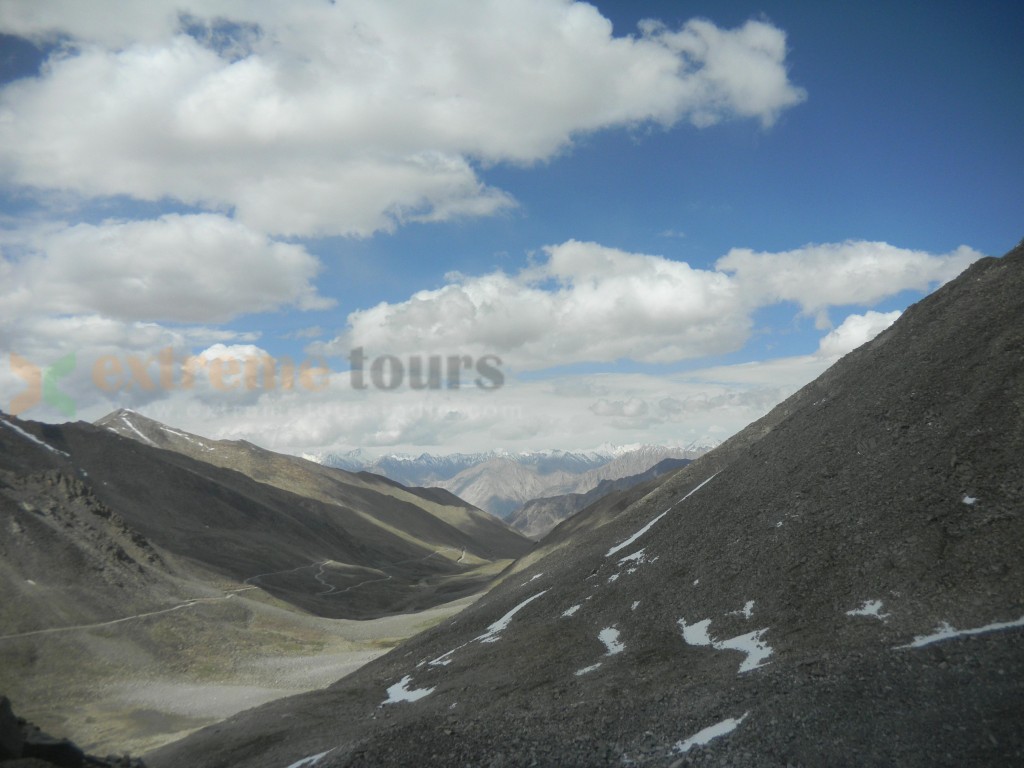 There are several high-elevation passes along the tour, such as Rohtang Pass, Baralachala, Tanglangla, and Khardungla. At elevations of 5540 m and 5359 m, Khardungla and Tanglangla are respectively the highest and second highest motorable passes in the world. From these, you will enjoy views of the snow capped Himalayas, as well as the deep valleys below. Along with the views, the crisp, clean air is breathtaking. Feeling the wind on your skin atop the passes is a nearly indescribable sensation that all motorcycle riders should experience.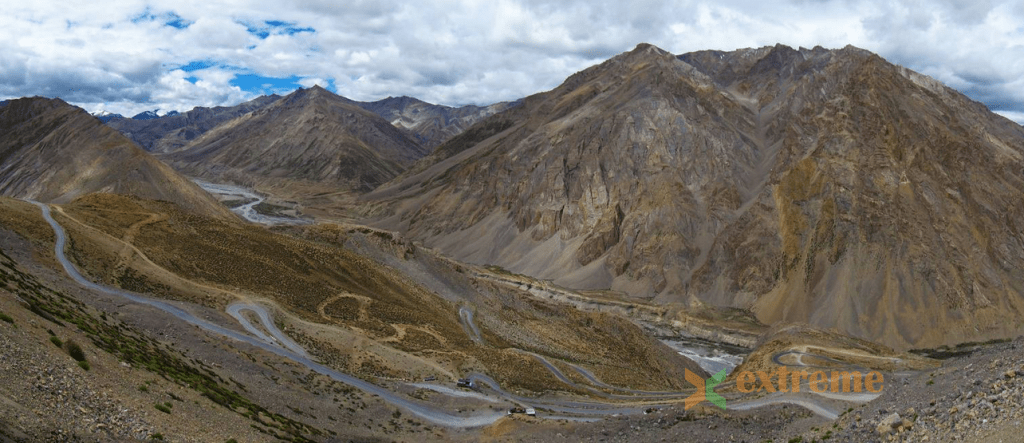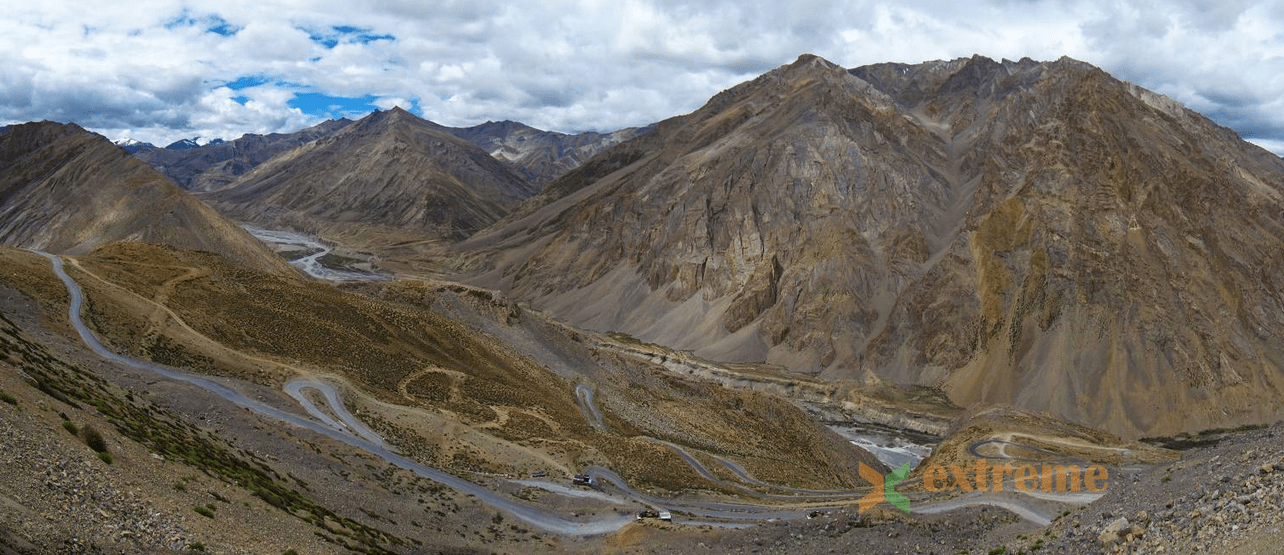 Along the way, you will encounter not just twisty mountain roads, but also straightaways, both paved and unpaved. There is something for everyone: climbing hairpin turns as well as straight, easy roads. Along the tour, there is plenty of challenge as well as some peaceful ease, both of which add their own element of adventure. This not only brings out your adrenaline, but also allows periods during which you can soak up and breathe in the serenity of the Himalayas.
You'll encounter lakes including the Pangong Lake (highest saltwater lake in the world), plains including the desert mountain plateau of Sarchu, and plenty of friendly, quaint villages along the way.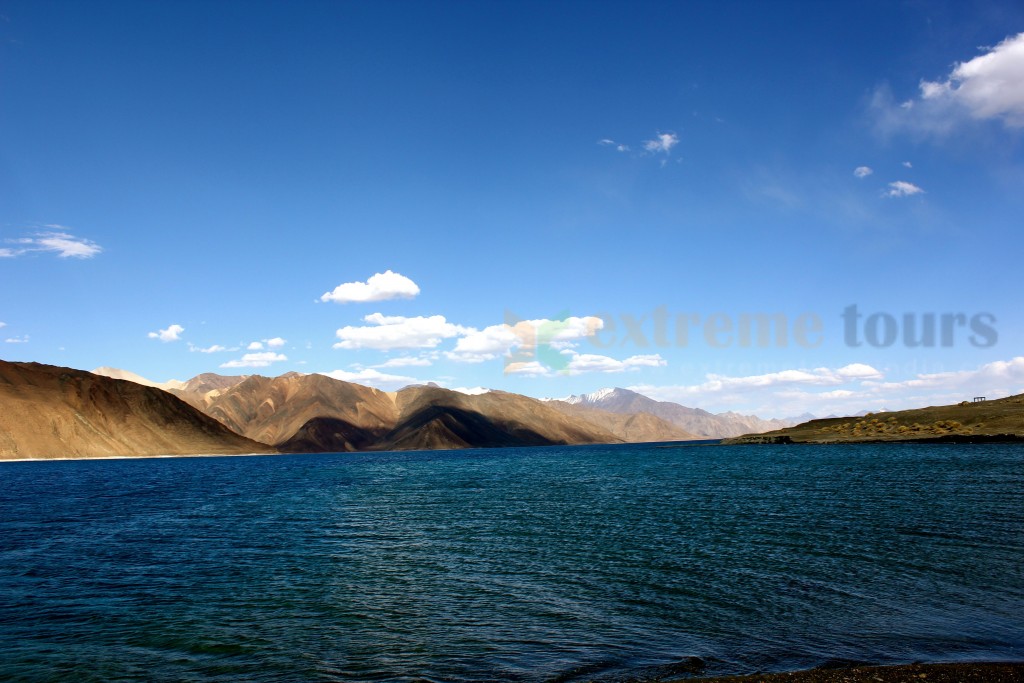 At the end of the line sits the city of Leh which is situated at 11500 feet. There you can peruse vendors and shops that carry everything from clothing to antiques to beads. You can pick up local artwork, gifts and souvenirs, or just converse with the local people before your journey back. Just outside of Leh is the town of Alchi. It is where you will find the Alchi Monastery, which is nearly 1000 years old.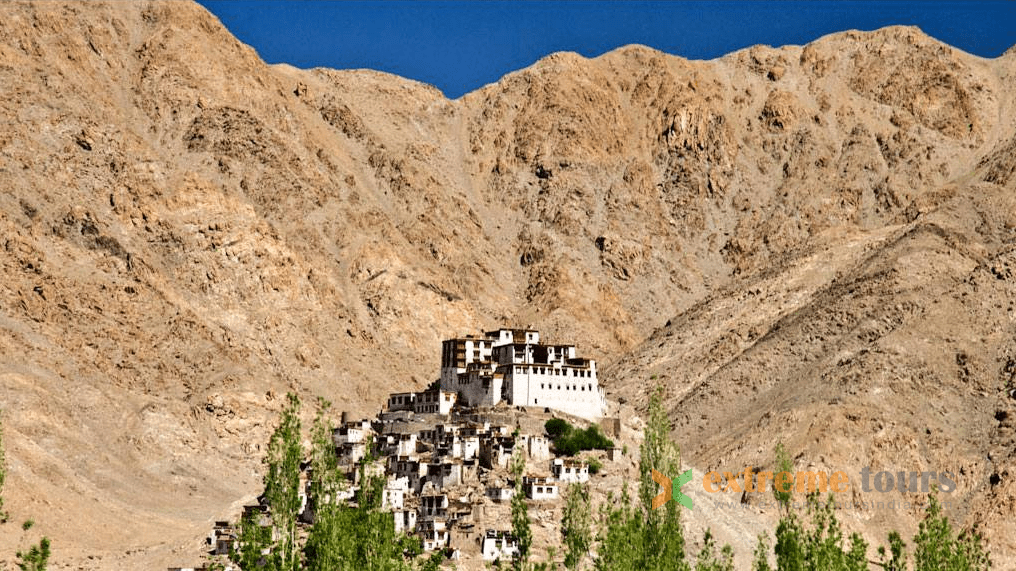 During your adventure, you will ride, meet new people, camp, enjoy stunning views, and create memories that will last for the rest of your life. If you are interested to cruise through this scenic and adventurous route then read here Plan a motorcycle trip to Ladakh. Most popular tour is 'The Great Himalayan Motorcycle Tour.'