Sangla valley is one of the beautiful places. It is basically a part of Kinnaur and the people of Sangla is known as Kinnauris. It is surrounded by the beautiful and high Himalayan ranges and forested slopes increase the beauty in an amazing way.
Sangla is mainly a village in Upper Himachal Pradesh, India that starts from Karcham and it ends at Chitkul. The road that will lead you to Sangla is quite challenging. It is situated on a river bank named Baspa. Once you are in Sangla, you can see the famous Kinner Kailash Peak from the village. It is believed that Indian's Lord Shiva lived at Kinner Kailash Peak.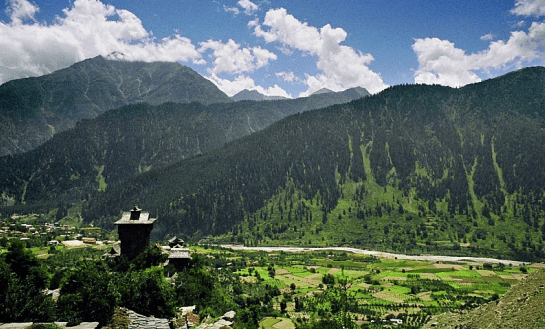 There are many places that you can visit in Sangla. Visit the last village of the ancient Hindustan-Tibet trade road. In Sangla, you will find the last outpost of India border. Sangla is famous for its meadows. Amaze yourself with the beautiful meadows all over the Sangla. Walk through the green pathways. Start walking along the river Baspa and enjoy fishing. Baspa River is famous for trout. If you follow the Baspa River for 4 hours, you will find yourself at Rakcham Village.
Near Sangla, there is another place called Batseri village. This is one of the best hills in India. It has a beautiful architecture that you will definitely praise. You can buy traditional shawls that are called Kinnauri Shawls. If you want to eat the best apples in World, you should probably eat Sangla hill apples.