Nako Lake, surrounded by monasteries appears more dreamlike than real for those who see it for their first time. This is among the quite few high altitude lakes found in India and it nestles the whole village around its surroundings.
The lake is surrounded by groves of willow trees. This makes it an extremely enthralling site. There are numerous trek options from Nako Lake. Among those will take you right to a waterfall which is allegedly fairies' abode. Legend has it that finding this waterfall is quite a challenge for there's no marked trail leading to it. The village appears, from geographical point of view, buried partially under the border of Nako Lake.
Near Nako Lake are four Buddhist temples. Close to this location, there's a foot-like impression that's ascribed to the saint Padmasambhava.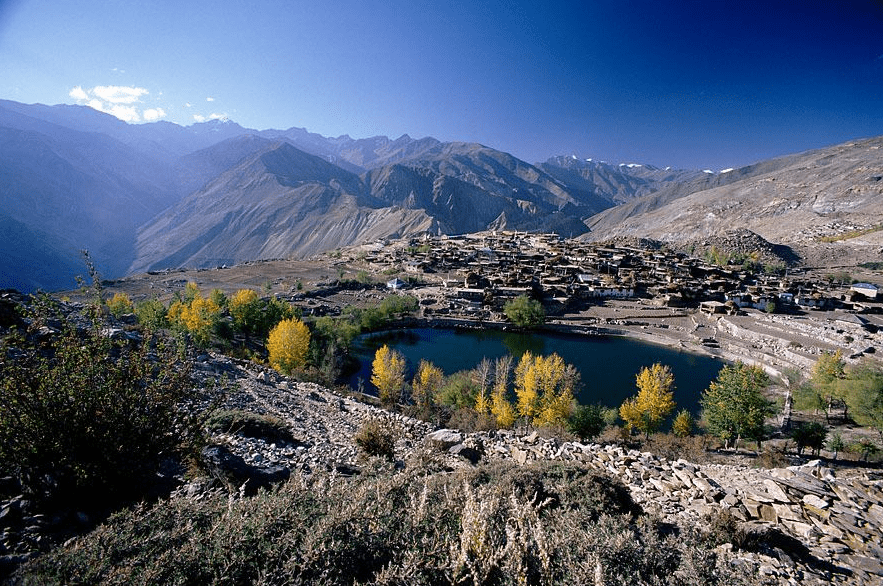 The other charms of the village around Nako Lake are fairs and festivals. Tourists are also able to take part in these festivals. The traditional lamas' dances called Chham or masked dance are quite popular in this region. Through their dance show, the lamas show the defeat of evil forces.
Nako possesses compelling charm and beauty, though it's not a free zone for visitors. Tourists need inner line permit so as to enter the village. All the dhabas and guest houses are situated close to the village's entrance. Because there's nothing much you can see in this village, a day-long trip will just be enough. But when looking for a place with striking surroundings to relax, Nako is the place for you.