At height of 17,586 feet, lies the third highest motor-able track to exist in the whole world (according to Indian officials). Chang La ( or Changla) is found in the Ladakh region on the route from Leh to Pangong. The Pass is named after Sadhu Changla Baba, a temple dedicated to honor Changla Baba. The word La in Tibetan stands for a mountain pass. The Pass is maintained and protected by the Indian Army due to its proximity to the border.
Traveling up the Chang La will make you have the greatest adventure in life. Crossing the snow capped peaks, viewing the undulating valleys and the sheer rock faces makes the experience even more captivating. The chilly winds and the cold condition increases as you go higher the Pass which might cause altitude sickness or nausea. Due to this precautionary measures must be taken by carrying medical kits and having a warm wear.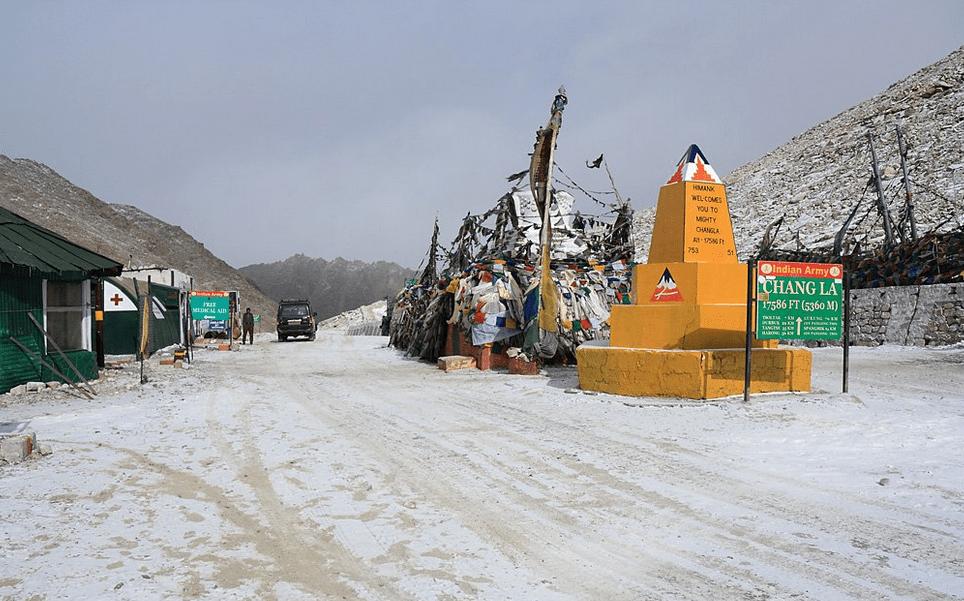 The Chang La brings up to the view of the Changthang plateau found on the Himalayas and the Pangong lake, known for its high altitude. Tourists also enjoy the Yak ride and a hot tea served by the Indian Army at the tea point at the top of Chang La. The place is known for its picturesque and breathtaking landscape which makes tourists come from around and all over the world.
The closest village to the Chang La is the Hamlet Tangste, the gateway to the Changthang. Some of the scenic places in close range to the Chang La are the Nubra valley, Hermis Gompa and the Tso Morir lake. The magnificent views from this areas will make any tourist want to come back for a taste of India's nature.
The best time of the year to go to the Chang La and have an the most memorable time is between the months of May to October as the road opens up during these monthsonly.